After the Incense-offering Ceremony, offering flowers in the afternoon of 19.2 (the 4th of Lunar New Year), on the morning of February 20th, thousands of people in the province and visitors have poured into Quang Trung Museum (Phu Phong town, Tay Son district) to Dong Da Festival.
In addition to enjoy the festival, the most special thing is that all people who come to Tay Son are willing to remember the spirit of their roots to Tay Son Brother's Temple to tribute the King Quang Trung and martial artsGenerals .
Drinking at the ancient well to get lucky
In addition to visiting and offering incense, visitors and locals visiting the Quang Trung Museum will also be able to see the traditional cake contest with the participation of 10 teams of Phu Phong town. Dragons. lions dancing, tug-of-war, hut, art show organized by Tay Son Center for Culture, Sports and Tourism in coordination with related organizations.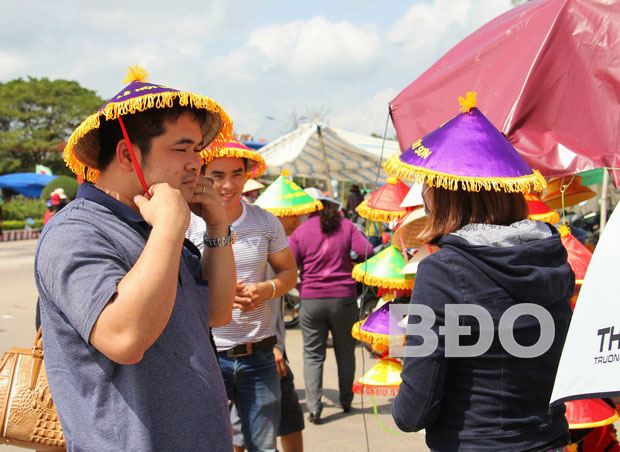 Coming to Dong Da Festival must have leaves hat of Tay Son
Bai choi singing serves tourists in Quang Trung Museum