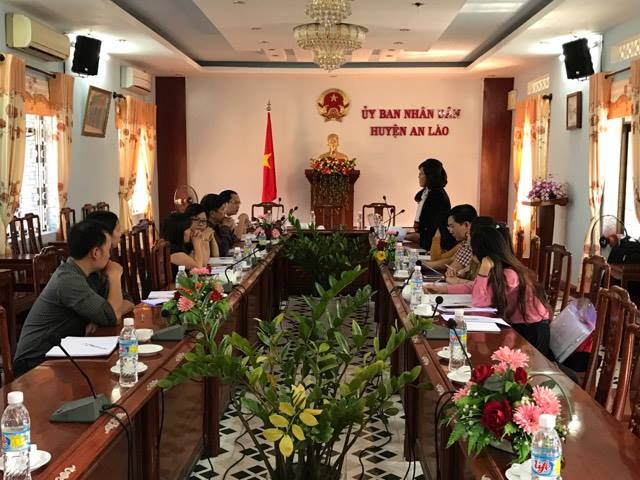 Leaders of People's Committee of An Lao district worked with leaders of Department ò Tourism and representatives of Binh Dinh Tourism Investment Consultants Ltd.
At the meeting, representative of the Department of Tourism and businesses have appreciated the potential development of eco-tourism, cultural- historical tourism in An Lao district. Suggesting with leaders of district about the advantages of local as large primeval forest area, many beautiful landscapes, rich natural materials, unique cultural identity…These are big advantages to An Lao district promote developing eco- tourism form in future; howerver, leaders of district need to orient to build and deploy plans to develop tourism consistent with the overall development of the province, conservating and promoting the relics to serve tourists, upgrading and protecting tourism enviroment to ensure sustainale development.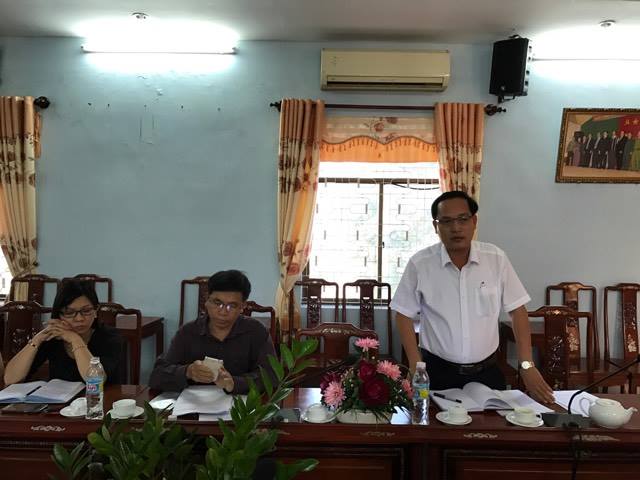 Behalf of leaders of An Lao district thank the suggestions of Department of Tourism and businesses; local will receptive, research to orient building Scheme for tourism development methodically, effectivelly and accelerate progress, aiming in 2017 building a typical tourist destination.