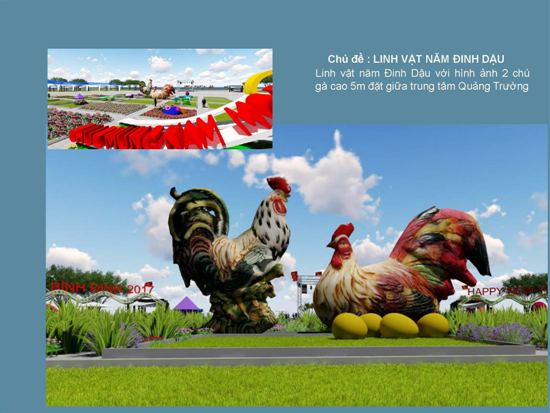 The festival was held by Tourism Department coordinating to several departments, enterprises implement, aimed to introduce, promote cuture, product, tourism service in Binh Dinh to tourists inland and outland on occasion the Rooster Year 2017. This is also the occasion for the setourism services business unit, restaurant, hotels on locality to connect, support bussiness, communicate, improve skills and the quality of service in tourism operation. The festrival is amied to make more destination to serve citizen and tourists on Tet holiday. This is spring gift which Tourism industry of province send to citizen and tourists to Binh Dinh after implement the decision to separate the tourism and culture –sport department.
Besides arts, photos display, cuisine, folk games, promoting tourism programme…, the emphasis of Festival is the garden with many kind of colorful flowers including spring color, fortune, Quy Nhon sea…, and the mascot symbol of Rooster year is couple rooster and hen with over 5m height, decorating by artists who made Nguyen Hue flower street in Ho Chi Minh city.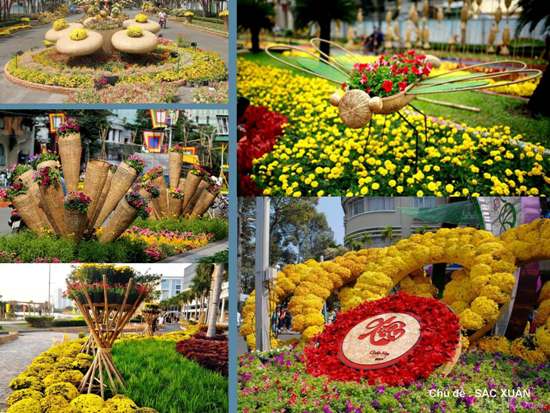 The garden, mascot symbol of Rooster year will open at 20:00 December 28th (lunar year). Spring tourism Festival of Rooster Year 2017 officially open at 20:00 3rd of Tet.