"Promotion of Vietnamese culinary specialities journey, the third time- 2015" has completed process of receiving, consulting and selecting famous dishes according to the list of nominees of provinces and cities, Recently, Viet Nam record organization has announced top 50 specilities, cuisine of Viet Nam for the third time- 2015, including roasted fish with noodle soup of Quy Nhon- Binh Dinh.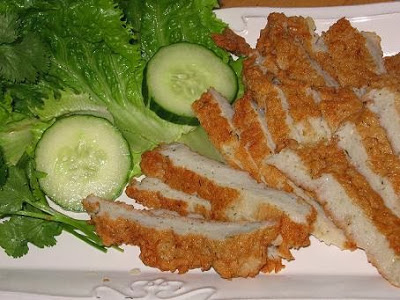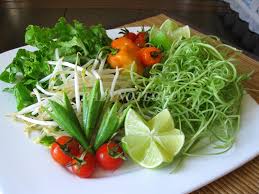 Quy Nhon roasted fish with noodle soup. Photo: collected
Roasted fish with noodle soup of Quy Nhin consists of two types: rice flour soup and flour soup. The dish is a harmonious combination between two types of grilled fish: boiled fish- fried fish, noodle, broth and sauce. Broth is cooked from bone and head of mackerel, so it is clear, natural sweet, no smell fishy, with smell of grilled shallot and smell of sugar. Especially, grilled fish is made from fresh, delicious fish such as: mackerel, shortfin saury flying fish… they are watered, scrape up the white mear, mixxing with spices: shallot, garlic, chili, salt, sugar, and pepercorns, then finely knead in stone bowl to make the spices absorb to creat a new, smooth, tough and delicious slice of grilled fish. An indispensable igredient is a sauce with: sour of lemon, sweet of sugar and spicy of fresh chili puree and attractive plate of vegetable which is combined with green of lettuce, dark green of basil, coriander, white of bean sprout, dark purple and yellow of banana strands and emerald green of sliced bindweed.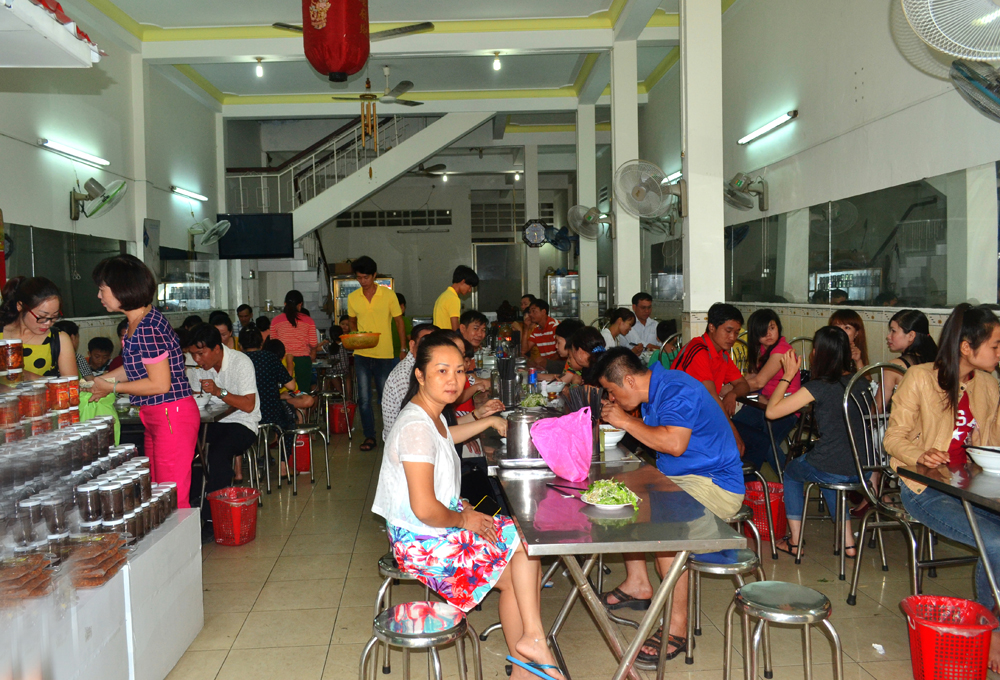 Soon, another dish of Binh Dinh will be awarded a record certification at the meeting of Viet Nam Record Association 30th, tobe held in July 2015 in Ho Chi Minh City. Beside that, the speciality of Quy Nhon roasted fish with noodle soup will be announced and introduced on website of Viet Nam record www.kyluc.vn, Top Viet Nam wwwtopvietnam.vn, in publications record of Viet Nam: "Viet Nam record information Handbook", yearbook "Viet Nam record" to promote information, pictures, specialities of local to the people, record community in and out of country, Asia and the world.
This is also a goog sign for Binh Dinh people. The recogniziation of Quy Nhon roasted fish with noodle soup to top 50 of Vietnamese specialities; cuisines not only enrich local specialities in many Vietnamese cuisines, but also create a strong motivation for streching cultural Binh Dinh cuisine to people in the country and the world.