Located about 15km south of Quy Nhon city (Binh Dinh), crossing Thi Nai bridge (the longest sea cross bridge of Viet Nam now) through Nhon Hoi Economic zone, to Nhon Hai commune, and take 10 minutes by boat tourists can come to Dry Island, a new ideal destination for who love swimming, diving to see coral and eating fresh seafood.
Overview of Dry Island
Dry Island is as dry as its name; it has no green tree, almost rocky moutains, only a few small bushes however mixxing with beautiful pristine sandy beaches, water is clear and blue. Around Island is small rocky reefs where for fising, alone in quiet place with immense sea, on the island also does not have houses, shops as many other places but the scenery is wonderful, natural flat stones is attractive tourist to come here.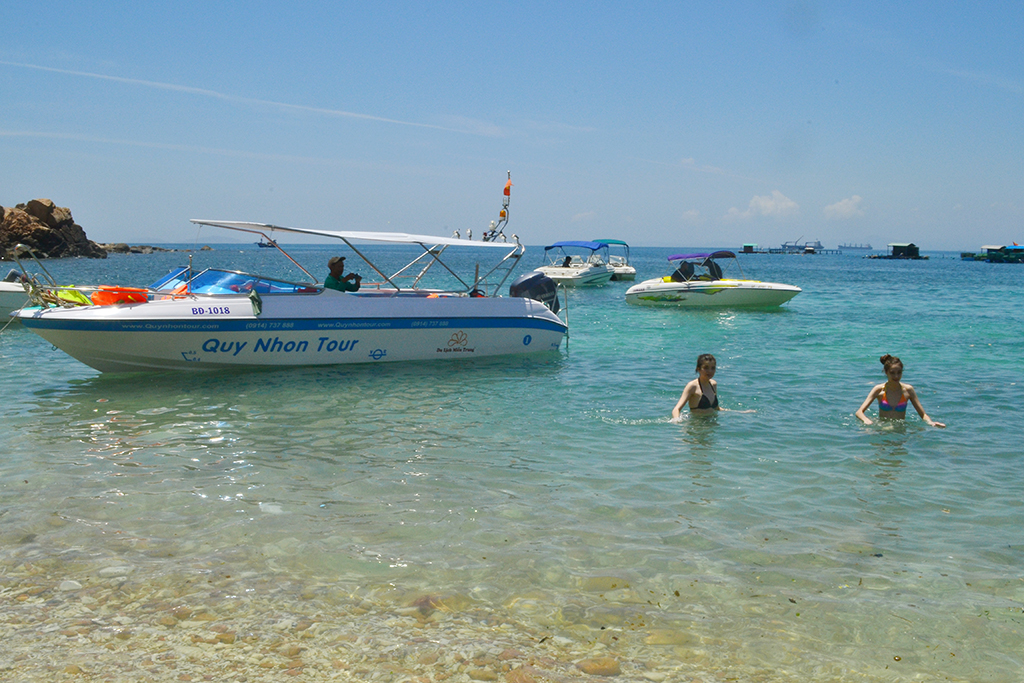 Tourists dive to see coral at Dry Island
Especially, the sea water here is so clear blue that it can be seen bottom from the shore. Coral reefs are quite intact, colorful and diverse, just 1 or 2 metres from the water, so tourists whether swim or not, adult or children need to wear life jacket, diving glasses, swim in the cool clear water to see colorful coral reefs with colorful swimming fish.
Besides that tourists can relax on the smooth clean sand or continue to try to conquer rocky cliff moutains to the top and feel the fullness of the ocean and have an overview of Quy Nhon city as a great literati paiting.
Walking around the island, tourists will be conquered by the unique beauty of nature here. Especially, Dry Island is a conservation area of sea turtles. If tourists have chance to stay at Dry Island at night, tourists can see sea turltles "lay eggs".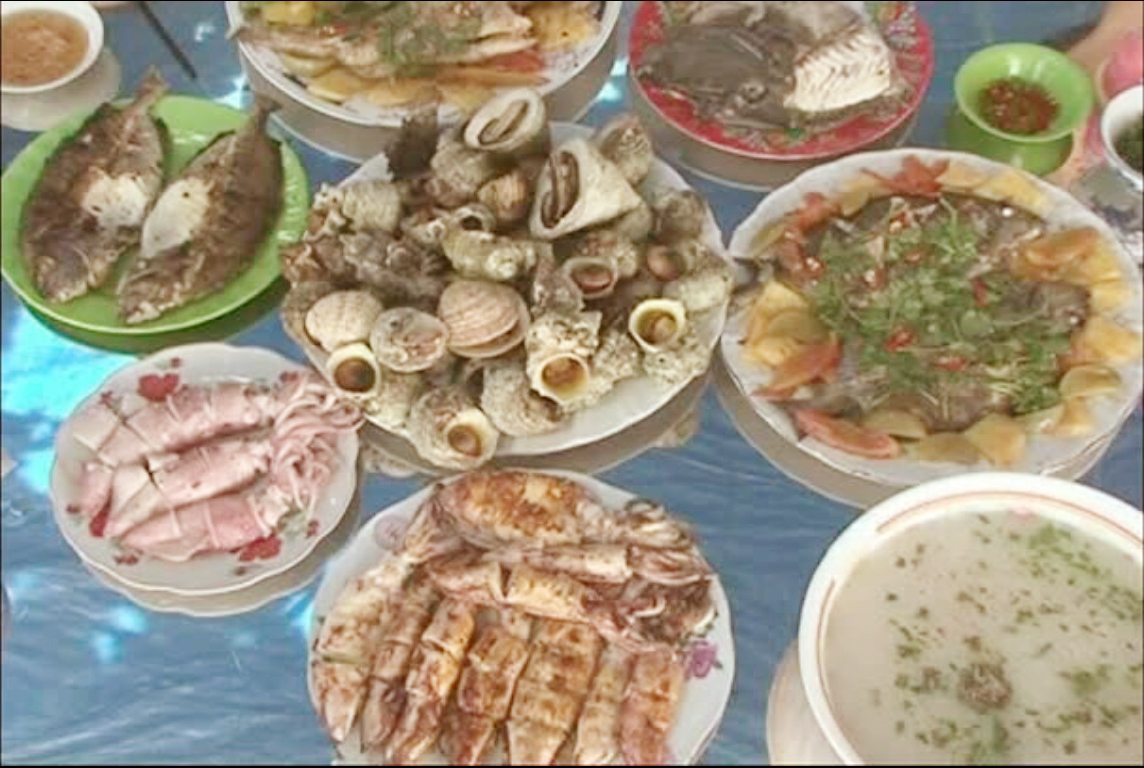 Sea specialities at Dry Island
Coming to Dry Island, tourists also can enjoy fresh seafood caught by fishmen such as: shrimp, crab, fish, squid… If tourists want to have a sea island trip, to nature, to take romatic photos with low price, then come to Dry Island.